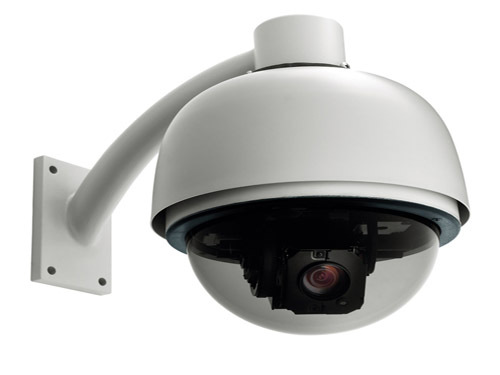 A villa area in Wuhan was stolen. Thieves escaped surveillance in the district and stole 3 households. The entire community is a three-storey villa, most owners have installed a complete anti-theft system for their own villas. The stolen Villa No. 105 was equipped with a security fence about 2.5 meters high. The fence was not only pointed but also curved outward. The security door was even more solid. In addition, at the corner of the anti-theft fence, there are also a number of cameras, can provide real-time picture of the villa around, this anti-theft measures can let the thief succeed, can not help but make people wonder, in the end how can we effectively prevent it?



The domestic villa area is eager to install the camera compared to foreign companies?

It is not uncommon for the camera to be installed in the villa area. However, apart from anti-theft, it involves disputes in the neighborhood. What is going on here?

A group of residents in Zhengzhou, Henan province, have installed cameras behind their houses. They are for theft prevention, but some neighbors are not happy. Because these cameras can take care of the front and back homes of their own homes, neighbors feel privacy has been violated.

Tenant 1: Anti-theft Anyway, I don't want to. It's OK to monitor the range behind you, but don't disturb my life. This is personal life. Sometimes it's privacy.

Resident 2: Certainly uncomfortable, there is a camera is equal to a pair of eyes staring at you, what are you doing? Everyone knows that it must be suspected of privacy.

Some neighbors also said that they can be understood for security reasons. The property of the community did not oppose the owner installing the camera himself. The property staff said that some of the cameras installed in the residential property did have a monitoring blind spot. The owner did not want to say anything because he wanted to install the camera for his safety.

As to whether there has been any infringement of privacy, Mr. Liu, a lawyer of a certain firm, believes that according to the definition of privacy in China's Tort Liability Act, the residents of a residential area do not constitute an invasion of privacy by installing a camera to monitor the public area. Because the activities of your front and back homes can also be seen, it's not privacy.

Australia: Paying security to the anti-theft company Security on-site maintenance Of course, some neighbors have said that this is like being monitored and uncomfortable and understandable. We might as well take a look at the Western countries that have seen the importance of privacy. Does anyone have a camera in front of their house and what is the reaction from their neighbors? Looking at Australia first, Australia's Observer for the Global Chinese Broadcast Network, Liu Ye, said that in order to prevent theft, Australians do not install cameras and install alarms.

Liu Ye: For those families who live in villas, how to prevent thieves from using the backyard in the front yard is a bit unpleasant for the people to feel that the lock of the door is too single. In general, it is not a security door. In addition, the door lock is as simple as its own bedroom. Because so many thieves are also very many people are generally burglary. So the most common use of thieves in Australia is the alarm system. The alarm system is divided into two types. If one enters the door and breaks the window, the buzz will ring, but this siren may only be heard by oneself or the surrounding neighbors. It may also scare the thief, but the real security guard will Come? If you do not pay, security will not come. So the first kind of anti-theft system can only serve to scare the thief.

The second is to pay the money. If any one of the thieves breaks through the window and breaks in, this alarm will sound. The alarm signal will be displayed on the anti-theft company's system. The company will send a security guard to your home.

When it comes to privacy, Australians naturally pay great attention to protecting their privacy. In order to prevent neighbors from infringing their privacy, the scope of activities is fenced and open windows are covered with plants.

Liu Ye: In Melbourne and Sydney, the house and the house are relatively close and may see each other's house. What can I do? You will find that there is a fence around each house, and every square box has very fine fences. This is the junction between the two houses. In addition to the fence, a lot of plants will be planted. It may be that two windows are facing each other. Very lush plants will be planted between the two windows, thus preventing you from seeing through other people's windows.

Therefore, it is rare to invade the privacy of neighbors in Australia. Instead, like the animal world, the boundary line between each house is very clear. When weeding, it will be very obvious that grass will stop on the ground. It will not cross the border.

The United States: Do not accept cameras to monitor theft alarm The Americans' theft prevention methods are similar to those of Australians. They do not see anti-theft doors, anti-theft windows and rely on alarms. Of course, when it comes to cameras, Americans are sensitive. When talking about surveillance, Americans are more sensitive. Li Wei, who studied in the United States, said that even if a camera is installed on the street, Americans are not completely accepted.

Liu Wei: If an incident such as Snowden occurs in order to fight terrorism or prevent terrorist terrorist activities, the US government's long-term monitoring of people's telephone recording network activities may also be due to this Boston bombing terrorist attack. After that, it may be that the government will install cameras on the streets. This situation will inevitably inevitably infringe the privacy of more ordinary citizens to a certain extent. This is basically a more controversial behavior. Some people will feel that It is acceptable to say that some people still oppose it.

Germany: Paying attention to personal privacy Installing a camera requires a German person who is also sensitive to the camera. According to Xue Chengjun, a German observer from Global Chinese Broadcasting Network, German installation of cameras in public places must undergo a rigorous examination and approval procedure and clearly inform the public that "there are cameras here." However, Germans also installed cameras in front of their homes, but thousands Million cannot photograph neighbors.

Xue Chengjun: The Germans pay great attention to personal privacy. The installation of the camera in Germany is a sensitive issue. It can not be installed in many public places. It requires a set of application procedures and must be well-founded. For example, in order to ensure the safety of trains and passengers, train stations have to install monitoring facilities and can only assume the approval of relevant departments. In addition to strict monitoring of the scope of the monitoring, but also must inform the public there are monitoring equipment, such as sometimes in the German subway you will see clearly written in the car with a surveillance camera.

In addition, there are very strict regulations on surveillance videos, which cannot be arbitrarily retrieved, and cannot be freely announced. And there is a certain amount of time, overdue compared to delete. Last year, a friend's bicycle was lost at the train station and went to the police station to go to the security station. However, they were unable to retrieve the relevant surveillance video. As for the personal installation of camera heads, if they are within the scope of their own homes, such as in front of doors or in hospitals, as long as they do not exceed the scope of their own homes, the security for their own homes generally does not have any problems. However, if it exceeds the corresponding scope, such as seeing the neighbor's yard, this violates the privacy of others, unless the neighbors agree, otherwise it is not allowed.

Xue Chengjun also shared with us the anecdote that occurred between him and his German neighbors, which shows how heavy the Germans are in demarcating the site.

Xue Chengjun: One of my neighbors is an old and well-trained professor. There is usually no time to take care of the yard so that the roses all turn over from the courtyard to my side. For this reason, the old professor specifically went to the door to apologize and wanted to build off the flowers. I told him that it didn't matter, and I also saved myself from planting. Later, his family's bamboo grew to our side, although I said many times. I like it very much, and there is no problem depending on the wall. But one day when I came back from work, I discovered that he had cut all the bamboos that he had grown up to cut his back, and to prevent the bamboos from growing back, he simply cut the roots of his own bamboo, so I also took a long shot. The remaining half of the bamboo that came over was even shaved off. If not, then from my long back, people may have opinions.
1.Application : For Motorcycle Accessories
2.Dimension: Customized dimension, OEM & ODM
3.Material: A6063, A6061, A3003 and other series alu alloy
4.Suface treatment: Anodizing, polishing, turning ,power coating, mill finish etc
5.Equipment: CNC ,extruding machine, cold drawn machine, heating oven, straightening machine, cutting machine

OD

OD Tolerance

ID

Tolerance

Roundness

Straightness

Circular

run-out

φ16-20

±0.02

±0.02

0.01↓

0.015↓

0.05↓

φ20-30

±0.02

±0.02

0.01↓

0.015↓

0.05↓

φ30-50

±0.05

±0.05

0.02↓

0.020↓

0.08↓

φ50-80

±0.15

±0.10

0.05↓

0.025↓

0.10↓

6. STANDARD PACKING:Wooden case/carton
7. Trade Terms
1. Payment: 30% T/T in advance, 70% balance pay before delivery. L/C at sight.
2. Delivery time: 20 days after deposit receiverd. If opening mould, plus 7-10 days.
3. Trade Term can be chosen depending on your requirements.
4. FOB Port: Shanghai

Drawn Tube For Motorcycle Accessories
Drawn Tube For Motorcycle Accessories,Motorcycle Aluminum Drawn Tube,Aluminum Drawn Tube For Motorcycle,Motorcycle Accessories
Changzhou YiFei Machinery Co., Ltd. , https://www.yifeialu.com