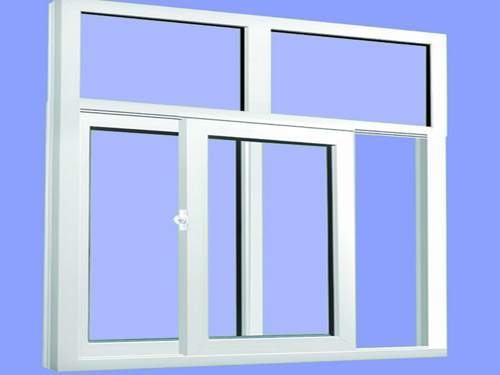 Affected by various factors of real estate, the building materials industry has been in a state of slump. Among them, aluminum alloy doors and windows industry is also difficult to escape the dilemma. After the implementation of the regulation and control policies, the volume of real estate transactions dropped drastically, resulting in a reduction in the use of aluminum alloy doors and windows. Sales of aluminum alloy doors and windows companies and distributors have fallen. The situation at this stage is a challenge and an opportunity for Chengdu's aluminum alloy doors and windows industry. Only by timely making adjustments and timely seizing and taking advantage of market opportunities can the company be able to highlight the difficulties.

According to relevant data on energy conservation, environmental protection, or mainstream theme, China's real estate industry will not continue its extensive development in the next ten years, but will enter the period of planning and design and high-quality construction. Then, as an important part of the housing structure, doors and windows, especially aluminum alloy doors and windows, will also enter the era of system design and installation from the past into bulk operations. In this way, the environmental protection, energy saving and system composition advantages of aluminum alloy doors and windows will be well reflected. According to industry insiders, the market share of aluminum alloy doors and windows in the building doors and windows market will remain at more than 55%, and the product structure will undergo major changes. Affected by the national building energy conservation policy and energy crisis, the proportion of energy-saving and environmental-friendly aluminum alloy doors and windows will be greatly increased.

Engineering+Retail Portfolio Expansion Before the country made adjustments to the real estate industry, many aluminum alloy production companies in Chengdu have locked their sales targets in the engineering market. However, with the effect of national regulatory policies, sales of aluminum alloy doors and windows in the engineering market have been significantly reduced.

As far as the current situation is concerned, aluminum alloy doors and windows companies that have done well in Chengdu have opened their own stores to expand the retail market, in addition to maintaining traditional project orders. Chengdu Feiyu Doors & Windows Co., Ltd. has set up its own specialty store in Chengdu Fusen Meinanmen Building Materials Mall which was just opened soon, and plans to establish specialty stores in all secondary cities in Sichuan. Chengdu Feiyu Door & Window Co., Ltd. General Manager ** said: Establishing a complete and professional dealer team is crucial to the development of a company. When the market situation is good, it can be 'icing on the cake', and when the market situation is not good, it can help the company 'send the snow.'

Therefore, engineering bills and retail bills are complementary and indispensable in the current market environment. Some well-developed enterprises are also advancing toward such a development goal.

Safeguarding Housing + Urbanization Policy Support At present, although the aluminum alloy doors and windows industry is facing a severe situation, there are still many favorable conditions. In recent years, while Chengdu has built a large number of various types of affordable housing, the Chengdu government will also renovate the city's shantytowns, and aluminum alloy doors and windows still have a vast market.

With the orderly development of urban expansion in Sichuan's second-tier cities, the rigid demand for aluminum alloy doors and windows for housing built in urban construction has gradually increased. The aluminum alloy door and window industry has finally seen a glimmer of hope.

Strengthen R&D and improve internal strength In the current aluminum alloy doors and windows industry in Chengdu, homogenization of products has been plaguing the industry. Aluminum alloy doors and windows enterprises to develop, we must first improve the internal strength, and then carry out product innovation. The market is ruthless. Regardless of whether a company chooses to make high-end products or middle- and low-end products, it has to make a choice based on the company's own situation. The positioning of products and brands should be based on the company's own situation and the best for the company.
Etidronic Acid (HEDPA)
Etidronic Acid,Hydroxyethylidene Diphosphonic Acid,Hydroxyethylidene-Diphosphonic Acid Sodium Salt,1-Hydroxyethylidene Diphosphonic Acid
Shaanxi United Xingchuang International Co., Ltd. , https://www.lxcgj.com